ZOPO releases Color F2 in India
ZOPO released the Indian launch of its latest model– Color F2 (Indian Version) in Mumbai on November 8, 2016. The Color F2 is part of ZOPO's highly successful Color series in India. The national launch of this smartphone also coincides with ZOPO's entry into the Mumbai smartphone market, which is part of its expansion plan in the subcontinent.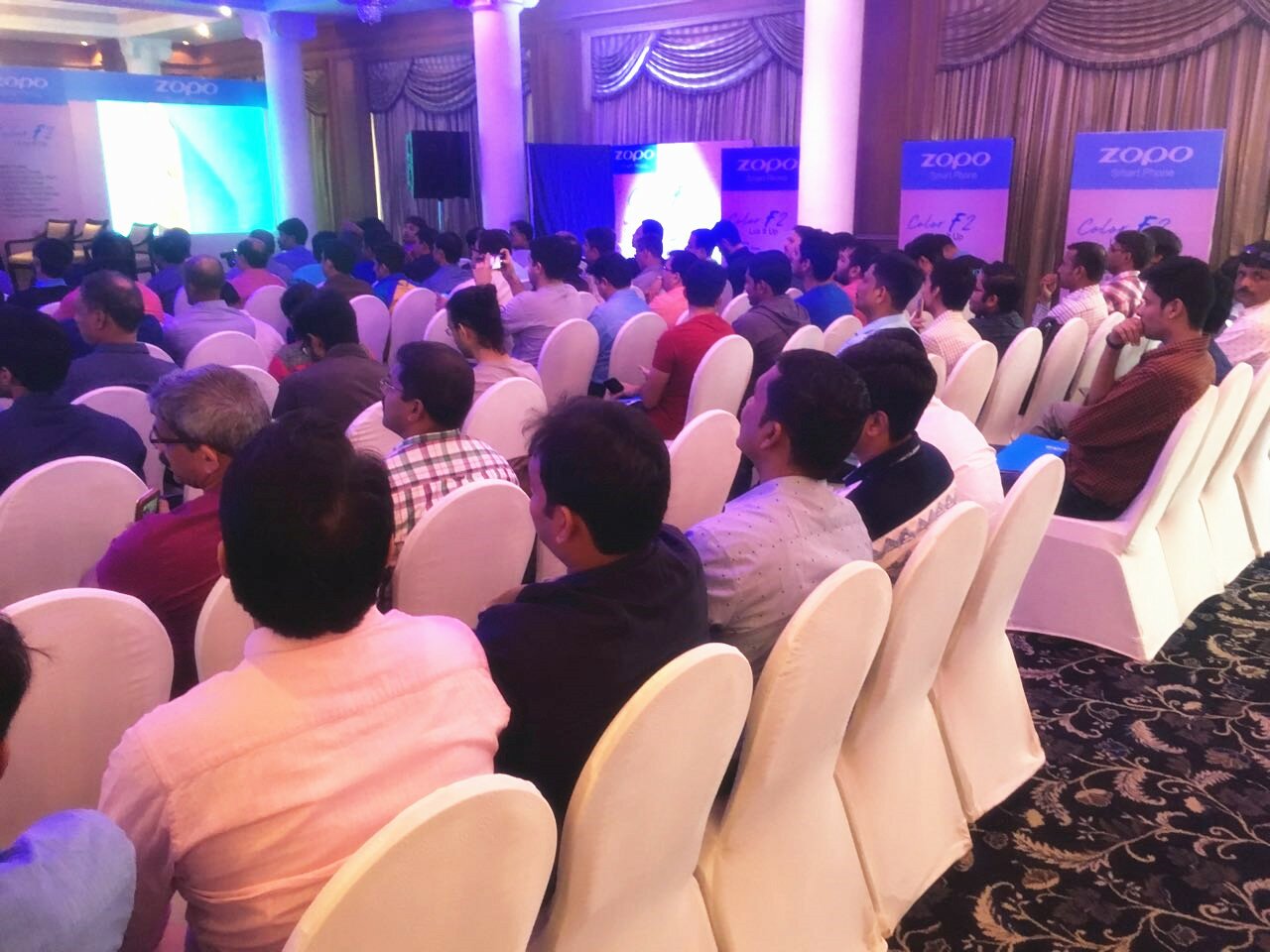 Competitively priced at INR 10, 790/-, the Color 'F2' is equipped with the latest features introduced by ZOPO like –Multi-account Application, PiP video Integration (floating video), and Barcode & QR scanner. Its luxurious metallic frame gives it a smooth finish and classy look, while its 5.5 inch HD IPS Screen&2.5D Curved Glass can bring every detail to life, crystal clear. Measuring 153mm x 77.8mm x 8.5mm, it comes with Android 6.0 Marshmallow OS, and 2300mAh Battery.


However, the USP of this smartphone lies in its exclusive Multi-function Fingerprint scanner that enables customers to control every functionality of their smartphones with just one touch. Known for its innovative products, ZOPO Mobiles' is the first smartphone brand to successfully develop such feature in the Color Series. Through this application, users can control the camera, gallery, and pause/play music and videos on their smartphones with ease.
Commenting on the launch, Mr. Hao Bin Huang, Sales Director, ZOPO Mobile said, "At ZOPO, our mission is to create and deliver the best-in-class products and services to our customers. We always encourage use of innovative technology to design smart and affordable products that can fulfill each and every desire of our valued patrons, a belief that pushes us to create products that ensure greater user experience for all. Thus, driven by this hope, we are confident that the latest Color 'F2' smartphone will enable us to achieve maximum growth in Mumbai as well as other India cities, and enable ZOPO to become a force to be reckoned with in the Indian smartphone ecosystem."
Mumbai is the latest addition in ZOPO's growing portfolio, which boasts of a presence in more than 100 other cities across the country. The launch of Color 'F2' will help it gain traction within the smartphone market of Maharashtra's capital city, and enable the brand to further secure its position as one of the biggest smartphone brands in the Indian Market.
Apart from the aforementioned features, the Color 'F2'model packs a 64-bit media tech Quad-core CPU and 2GB + 16GB Storage that is expandable by up to 64 GB, allowing users to store all their games, movies and music with ease. It is available in two colors – champagne gold and rose gold.

Moreover, the sleek dual-sim smartphone has an 8MP rear camera with autofocus and a 5.0MP front camera to help users capture special moments with friends and family in style. What's more, it has front and back LED flash and Face Beauty 4.0 feature, enabling users to take perfect selfies without any hassle.