We join hands with Vidharbha in the "City of Oranges"


Since our outset in the Indian smartphone market, we have been clearly aiming to stand-out among the crowd by vigorously pursuing its goal to leave a mark in the Indian market. Our dream is to avail the latest technology to each and every person in India at a competitive price. Taking the mission as keynote we are keen on penetrating fast within the states all over India.


After the grand launch in the city of Oranges, we conducted a striking dealers and distributors meet on February 10th, in Nagpur. Event was organised at an exclusive location in the presence of several media people as well as their industry partners. Mr. Sandeep Tomar – National Sales Head, Mr. Sahib Bhatia – Operations Head and Mr. Nickilesh Pandey – Regional Manager for entire West region, all foremost from the company were present at the meet.


While addressing the meet Mr. Tomar, said, "Our Nagpur Circle (Vidharbha) will start with distribution in 11 districts of Nagpur namely Amravati, Akola, Chandrapur, Yavatmal, Gondia, Bhandara, Wardha, Wasim, Budhana, Pusad and Gadchiroli. With this we plan to provide the latest Smartphones to the entire region at the earliest and that too at a very competitive price. With 12 distributors having 150+ ZSRs (Zopo Sales Representative/In-shop Promoters) and 250+ Retailers, ZOPO is all set to penetrate in the Vidharbha Smartphone market.


With ZOPO entering the market of Vidharbha there is going to be a definite increase in competition which will further benefit the people as they will be able to get the best prices for their Smartphones. With our current strategies and the excellent line up of our upcoming products we are targeting to capture about 5% of the total smart phone market share within the next 2 months."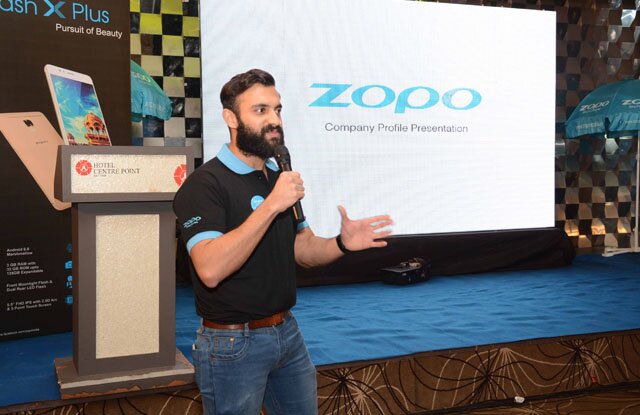 In his address to all valuable dealers our Operations Head – Mr. Sahib Bhatia said, "Our basic strategy is to make our hierarchy efficient and thorough with the brand and strengthen their belief in the products. We even want more participation and tandem relation while working with our Channel partners. ZOPO's vision for its future in India is going to be formally shown to all the attendees. The event is to introduce Company our approach, working process and the prospective for rooting ourselves within Nagpur (Maharashtra)."
We are growing in leaps and bounds with the target of listing our brand in the top 5 mobiles in India soon. Excited with the expansion Vidharbha people will surely benefit the regions nearby.