Our Main Goal is To Be in The Top 5 Chinese Brands in India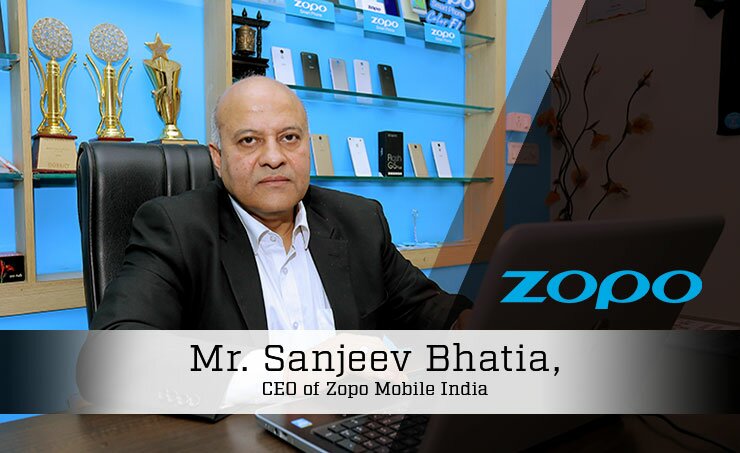 India is the biggest Smartphone market globally. In recent years we saw exponential growth in Smartphone market as players like VIVO, Oppo, Huawei, Lenovo brought excellent phone for Indian customers. These brands are showing aggression and dominating in Indian market by capturing more than 50% market share. To know more about the Indian Smartphone industry, DT spoke with Mr. Sanjeev Bhatia, CEO of Zopo Mobile India. He shared significant information about the industry and also shared growth strategies of his company.
DT: How do you see the growth of Indian smartphone market in recent years? What are the major fueling factors for this market?
Mr. Sanjeev: – The growth of the Indian smartphone market has been phenomenal. India overtook US to become world's second-largest smartphone market. It has been predicted that India will have nearly one billion mobile subscribers by 2020. According to a report published by the market intelligence firm Counterpoint, the Indian smartphone segment saw a growth of 15 percent in the first quarter of 2017.
There has been an increase in the internet penetration rate leading to an upsurge in the smartphone market. It currently stands at a whopping 31 percent, compared to last fiscal year's 18 percent. This growth is largely driven by the launch of 4G services offered by telecom operators causing a decline in data prices and smartphone prices.
Read More at: http://digitalterminal.in/news/our-main-goal-is-to-be-in-the-top-5-chinese-brands-in-india/9800.html